PATIENT VISITS MEDICAL RECORDS COURT DOCUMENTS INTERVIEWS FOCUS GROUPS MEETINGS CONFERENCE CALLS AND MORE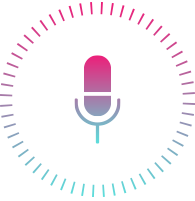 ORGANIZED. UNIQUE. PERCEPTIVE
Welcome to Cleveland Transcription,
Preserve your recordings, word by word.
Cleveland Transcription is there when dealing with project management headaches or any type of transcriptions.
When it comes to managing transcription at all stages – from defining the needs, understanding available possibilities, and dividing various research jobs into manageable tasks to finding the right person(s) capable of executing them – let us do it for you. We'll apply quality control measures throughout every stage, so there are no hiccups along the way!
Individuals, law companies, medical practices, and businesses rely on us for transcription services. We've had great success over the years because we only source our staff here in America. All of our team members have real-life industry experience averaging 17 years each!
100% NATIVE ENGLISH SPEAKERS
We guarantee only the best quality work, and with a team of vetted, qualified U.S.-based writers who will process each project for you in-house, we're confident that we will exceed your expectations every time!
FULLY COMMITTED CLIENT SERVICE
If you're not sure what you need, we have a dedicated customer service contact person that can help. We are here to provide the best experience and after-sales support for all of your orders!
Our managed solutions will give you the peace of mind to know that your project is in good hands. You don't have to worry about a thing, because we take care of everything for you with our tailor-made process!
Transcription Services in Cleveland
When you work with us,
The possibilities are endless.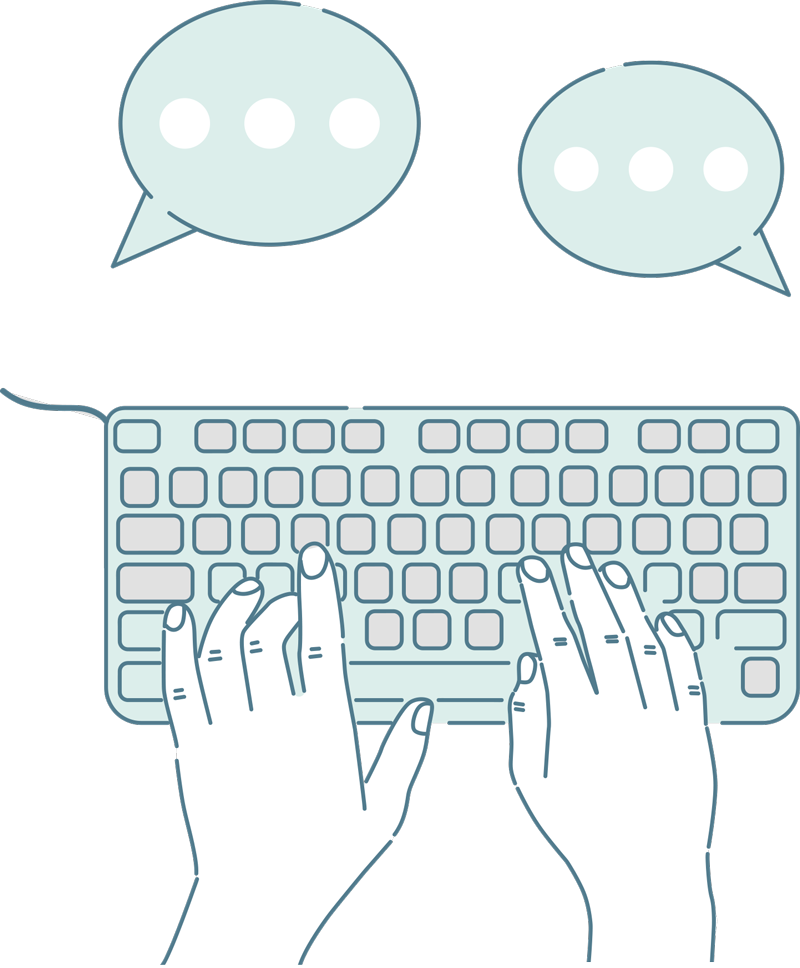 Cleveland Transcription GOT YOU COVERED
We take care of the data for you. We offer various services from podcasts to interviews, and if the Industry Sectors covered include but are not limited to Legal Services or IVF Clinic, we can help!
Click here to see the various industry sectors that our transcription services cover.

UNITED STATES LINGUISTICS STAFF
You don't need to worry about the quality of your translated content with our professional team. We only hire native US transcribers, so you can be sure that accuracy is one thing they'll never miss on!
GUARANTEED AMAZING PERFORMANCE
Our employees possess diverse skills and expertise. The triple-pass inspection ensures that no errors, blanks, or erroneous content is present in your work.
GET YOUR PROJECT COMPLETED AS SOON AS POSSIBLE
You don't have time to waste waiting for translations; that's why we work hard at providing you with a quick turnaround on projects.
Cleveland Transcription offers REALISTIC FEES
Translate anything you need and know the costs before purchasing.
WE ARE READY TO ASSIST YOU WHENEVER YOU REQUIRE OUR SERVICES
Cleveland Transcription team of professionals is accessible 24 hours a day, 7 days a week, to help you resolve any issues that arise.
Cleveland MEDICAL TRANSCRIPTION
LET SOMEONE ELSE TAKE CARE OF THINGS YOU DON'T NEED TO
Remote Scribe provides a virtual scribe service for doctors. We take care of all the charting and other tedious tasks that are necessary but get in the way of your daily routine, so you can focus on what matters most: patient interactions!
DESIGNED TO WORK WITH EHR
Remote Scribe is the new answer to easy-to-complete Electronic Health Records (EHR) that can be done in real-time with your patients. Anyone working today is well aware of how much help technology has given us and all the administrative work this comes with. Adding a medical Remote scribe to our office reduces EHR workload while improving patient care!
TAILORED TO FIT YOUR ROUTINE
Remote Scribe is the medical scribe training and administration leader, helping those with variable hours or minimal FTE demands to document their work. By providing flexible documentation through its real-time solution, we can help you to grow your business!
HIGH-LEVEL DATA TRANSFER PROTECTION
Remote Scribe is a HIPAA-compliant tool that enables physicians to interact with their patients remotely. All interactions are recorded on Enterprise Security servers, ensuring your data's safety and security.
In the age of technology, there is a constant need for convenience. With SAML's federated authentication and authorization system, you can eliminate repetitive user management tasks by eliminating redundant logins to different SaaS applications with one simple login – your identity provider username and password will work across all platforms!
A RISK-FREE TRIAL IS AVAILABLE!
Do not waste hours of your valuable time on manual transcription. Let our automated system do the tedious work for you! It will save you both time and money.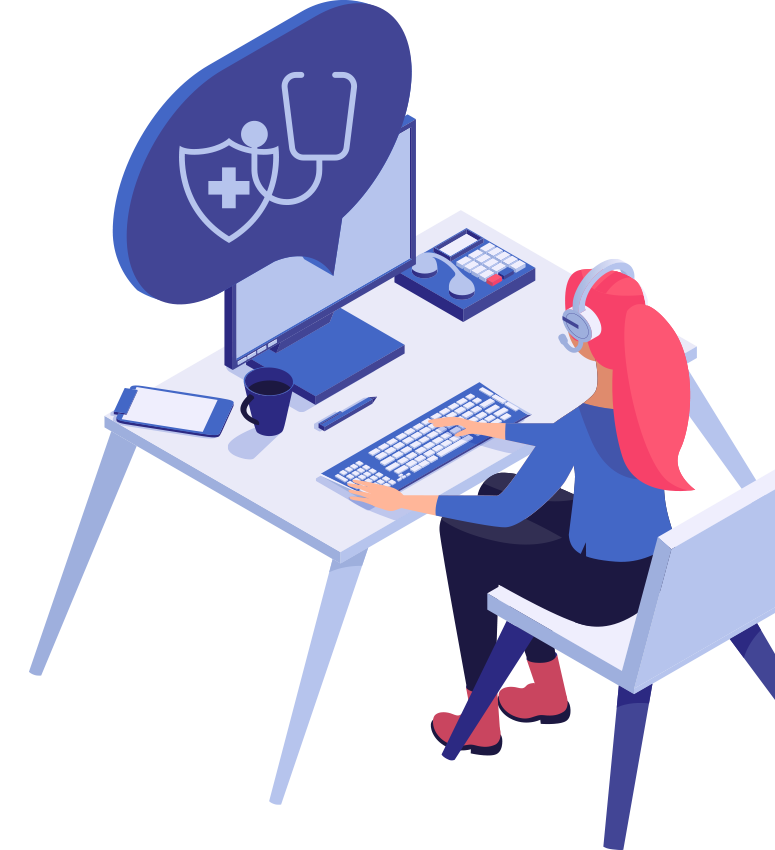 FREE GUIDE FOR MEDICAL PROVIDERS: NAVIGATING DOCUMENTATION SOLUTIONS
"The turnaround time is phenomenal. The staff are friendly, courteous, and are quick to respond to any issues you may have. I highly, highly recommend this company for any of your transcription needs."
Cindy W.
Medical Secretary
Berkshire Orthopedic Associates
★★★★★
"They have excellent customer service! I highly recommend them! We have been using their service since 2005!! I would give them a five star review for impeccable service."
Suzanne B.
Office Manager
Physicians Medical Rehabilitation Associates
★★★★★
"We have been working with Princeton Transcription* for a few years. Princeton is our first choice for all of our transcription needs. Their quality of work and quick turnaround time is perfect for our needs. We are very happy working with Princeton!"
Marisa K.
Project Logistics Manager
Human Factors MD
*Princeton Transcription (PTI) is our parent company.
★★★★★
"Coordinated Medical Network has been doing business with PTI* for 15 years. We have always been very pleased with their services. They always go the extra mile for us and are very pleasant to work with."
Coordinated Medical Network
*Princeton Transcription (PTI) is our parent company.
★★★★★
"Princeton Transcription, Inc.* is a solid transcription service that delivers accurate results with an excellent price. Turnaround times are superfast and the account managers are incredibly professional. Highly recommended!"
Heather H.
Office Manager
Donald R. Counts, M.D.
*Princeton Transcription (PTI) is our parent company.
★★★★★
"As a customer of Princeton* well over 12 years I can tell you for sure there isn't anyone out there better. I have been in the medical field for 35 years and have utilized many companies, this one is top notch. You can't go wrong with this company. I have nothing but respect for the way they run their business."
Kim S.
Office Manager
Stuart J. Gordon, M.D.
*Princeton Transcription (PTI) is our parent company.
★★★★★
"We have used Princeton Transcription for many years. They have spoiled us for any other service. They provide timely turn-around; are competent and efficient- always willing to work with us to make sure we have what we need, when we need it. I highly recommend their services."
Terry Murillo
Practice Coordinator
North Atlanta Pulmonary & Sleep Specialists
*Princeton Transcription (PTI) is our parent company.
★★★★★
"We have been using Princeton for a few years now. They are reliable, their transcription is accurate, and their turnaround time is excellent. If there's an issue, they are always willing to resolve it, or help with it, depending on the situation. I would highly recommend them to anyone looking for a reputable, dependable transcription service."
Melanie Cellini
Dr. Jeffrey D. Gaber & Associates, PA
*Princeton Transcription (PTI) is our parent company.
★★★★★
Do you have a transcription project that you need help with?
You've discovered the perfect spot.
We are available for all of your form inquiries 24 hours a day, 7 days a week. Call 216-278-7967 for quick assistance or if you already have an account. Thank you!